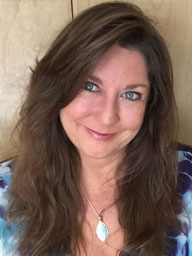 The owner and founder of the Conscious Dating Network (CDN) is Jill Crosby. Jill has been involved with spiritual development, healing, meditation, hypnotherapy and raising the consciousness for the over 30 years. She has also been an environmental activist focusing mainly on dolphins, whales and the oceans. She has a very deep, telepathic connection with dolphins and loves to take singles on Wild Dolphin Swim Retreats in the Caribbean.
Before launching the flagship site, www.SpiritualSingles.com back in 2000, she was working for the oldest bricks and mortar photo/video dating company in the world, managing franchises, fixing "broken" offices and even opening new ones. She continued working for that company for the next 9 years, while growing the Conscious Dating Network, which was a labor of love during all of those years.
In December of 2007, following her heart, and strong inner guidance, Jill sold her Portland, Oregon home and quit her "day job" with the bricks and mortar dating company and focused all of her attention on her "baby", the Conscious Dating Network. At that time, the sites were not generating enough revenue for Jill to live off, but, she knew deep down that it was time to make that leap of faith and go for it! She was guided to make the transition and trusted that it would all work out.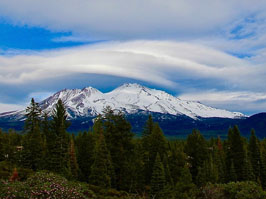 As she came out from "behind the curtain", so to speak, and began writing articles, being interviewed on radio shows, doing PR, upgrading the site and putting a great deal of time and energy into the business, it exploded!
From that point forward, the Conscious Dating Network has been growing dramatically year after year and is the largest, "exclusively conscious/spiritual" network of dating sites on the Internet. Jill is ever so grateful that she trusted her guidance and made that leap of faith!
She now lives in St Croix, USVI where she created a meaningful, loving, conscious life shared with dear friends, community, animals and Gaia. She swims distance in the ocean most mornings (1-2 miles) and feels at home in the water with the turtles, dolphins, sharks, rays and fish. SCUBA diving and snorkeling are also on her list of favorite activities, along with taking her 2 dogs for hikes in the rainforest, and down to the beach.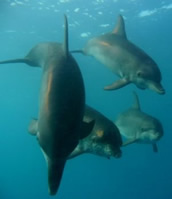 Jill enjoys taking members on SCUBA trips in St Croix and Wild Dolphin Swim Retreats in Bimini. She charters a 104' live-aboard sailboat and the singles on each trip spend hours swimming with the wild dolphins, SCUBA diving beautiful dive spots, sailing and socializing. She also takes groups to sacred spots like Mount Shasta (where she lived for 11 years) and Ireland.
She has an incredible team of programmers, graphic artists and customer support that all care about the members and hold the energy for members to meet their beloveds.
The team focuses on member experience and member success.